Economical gantry type CNC plasma cutter/cutting machine is gantry structure, transverse span of 3m, 4m, 5m, 6m, 8m and other specifications, are driven by bilateral, stable operation, good configuration, high efficiency, can be used for a variety of carbon steel, manganese steel, stainless steel and other metal materials of large, medium and small steel plate cutting.Also can be configured according to the requirements of users more cutting torch, or configured into special-shaped cutting and straight cutting dual-use cutting mode, can also be optional with capacity or plasma automatic leveling system.
Economical gantry type CNC plasma cutter/cutting machine Product details:
Longitudinal drive control system:
Longitudinal use of double pinion rack meshing drive, equipped with a high precision reducer, plus speed and position feedback, to achieve high precision positioning drive.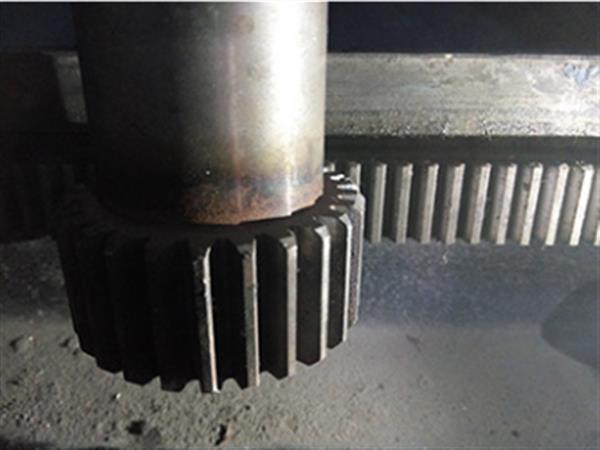 Lateral drive control system:
The high precision single axle guide rail is adopted to realize the smooth movement of the same image and mirror image between the master and slave cutting torch through the steel wire device.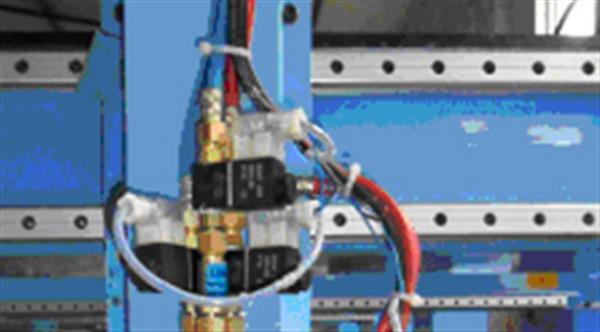 Pneumatic transmission mode:
In the longitudinal movement direction of the machine, there are many working cables, grounding cables and air sources, so the longitudinal movement of the load is very large, which will affect the running stability and reliability of the machine. The use of a trailing chain following mechanism ensures the cleanliness of the pipeline, and can reduce the overrushing tendency of the machine in the high-speed turning bay.
It can prevent the wear of the pipeline caused by high-speed cutting movement, and save unnecessary pipeline length at the same time.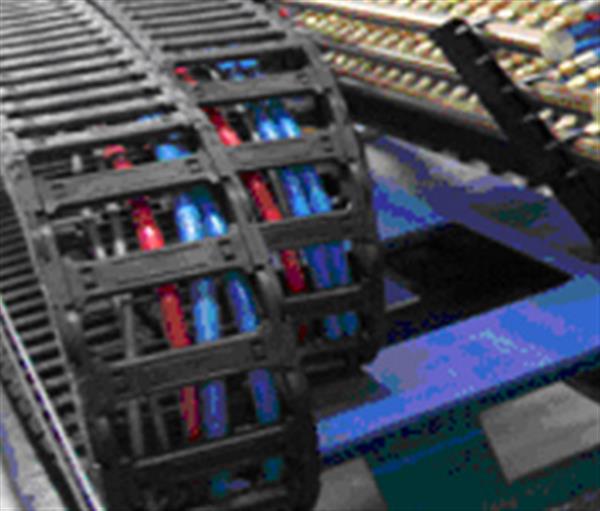 Plasma cutting torch anti-collision device:
The 360° anti-collision mechanism is controlled by sensors. Once the plasma torch is hit in any direction, the machine will stop moving immediately.
Economical gantry type CNC plasma cutter/cutting machine Plasma cutting effect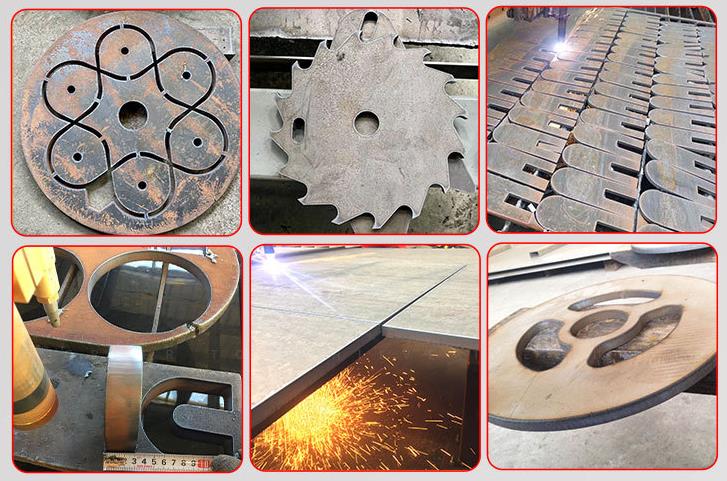 Economical gantry type CNC plasma cutter/cutting machine Flame cutting effect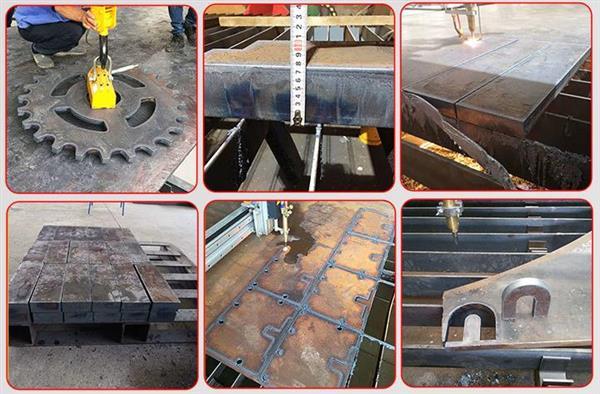 Economical gantry type CNC plasma cutter/cutting machine parameters
型号Model

MCQC-2040

MCQC-2060

MCQC-2080

MCQC-2560

MCQC-3060

MCQC-3080

MCQC-30100

MCQC-30120

有效切割宽度
Effective cutting width (mm)

2000

2000

2000

2500

3000

3000

3000

3000

有效切割长度
Effective cut length (mm)

4000

6000

8000

6000

6000

8000

10000

12000

标配割炬数量
Standard cutting torch number (套 set)

1

2

2

2

2

2

2

2

轨道长度
track length (m)

4、6、8、10、12…… 轨道:2米/节 ,可任意选配轨道长度
4、6、8、10、12…… Track: 2 m/section, optional length of track

割炬行程
Cutting torch journey (mm)

150

切割厚度
Cuttingthickness (mm)

火焰切割 Flame cutting:5 - 200 mm 等离子切割 plasma cutting:1 - 50 mm
(根据等离子大小 according to plasma size)

切割速度
Cuttingspeed (mm/min)

火焰切割 Flame cutting:0 - 1000 mm/min 等离子切割 plasma cutting:0 - 5000 mm/min

空程速度
Idle speed (mm/min)

0 - 6000 mm/min

输入电源
Power source

AC220 V/ 380 V 50HZ

驱动方式
Drive method

双边驱动 Bilateral drive

机床驱动电机功率
Machine drive motor power

800 W/ 2500W

切割方式
Cuttingmode

火焰切割:氧气+乙炔、丙烷 等离子切割:压缩空气、氧气、氮气等
Flame cutting: oxygen + acetylene, propane plasma cutting: compressed air, oxygen, nitrogen, etc
The form is for reference only, please consult the staff for more information
FAQ
Q:What is your minimum order quantity and warranty?
A: MOQ is one set, and warranty is one year.
Q:This is the first time I use this kind of machine, is it easy operate?
A:There are guide video that show how to use machine and english instruction book send to you with machine.
If there is still have any question, we will provide free professinal guide for you until you could use machine well.
Q:If machine have any problem after I ordered it, how could I do?
A:Free parts send to you in machine warranty period if machine have any problem.
Free after-sales service life for machine, please feel free contact us if your machine have any problem.
Q:How about your machine quality?We are worry about the quality.
A:JIUYING is a mature brand in China.through our several years research in technology , our design including strcture and detailed sercurity and precision has enhanced greatly, and can match all the CE standard or mor strict standard.Our machines distribute worldwide to about 32 countries where there are metal plate industry.And where there are our machines, there are good reputation and terminal user satisfaction.
Q:When is the delivery time for economical gantry type CNC plasma cutting machine?
A: Conventional Machines,We will delivery then within 30-45 working days after received your deposit,if some special machines will be some longer.we will give you the answer accordingly.