Jiuying provides a complete set of LPG gas tank/cylinder production line machines/equipments, which can directly produce LPG tanks and other equipment.
The main equipment is
All products can be purchased as a set or individually. For specific information, please contact us directly and we will reply as soon as possible.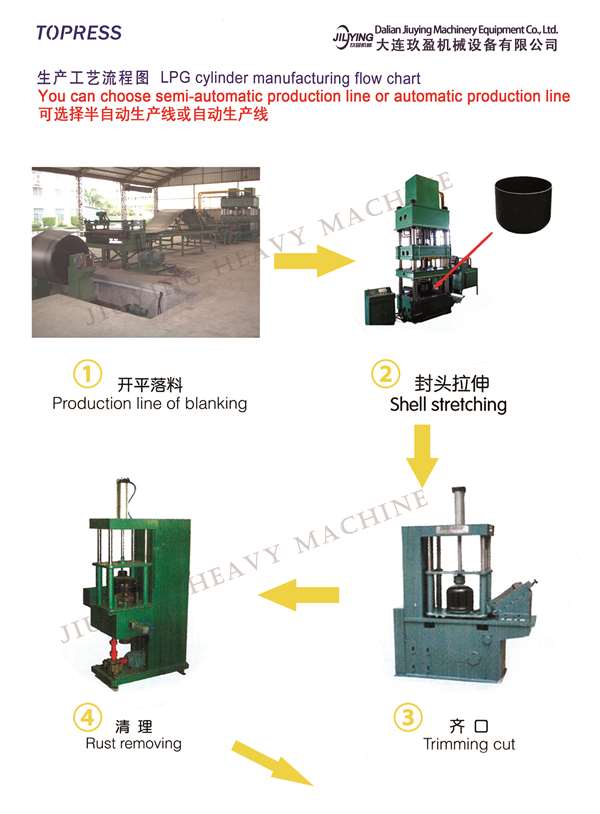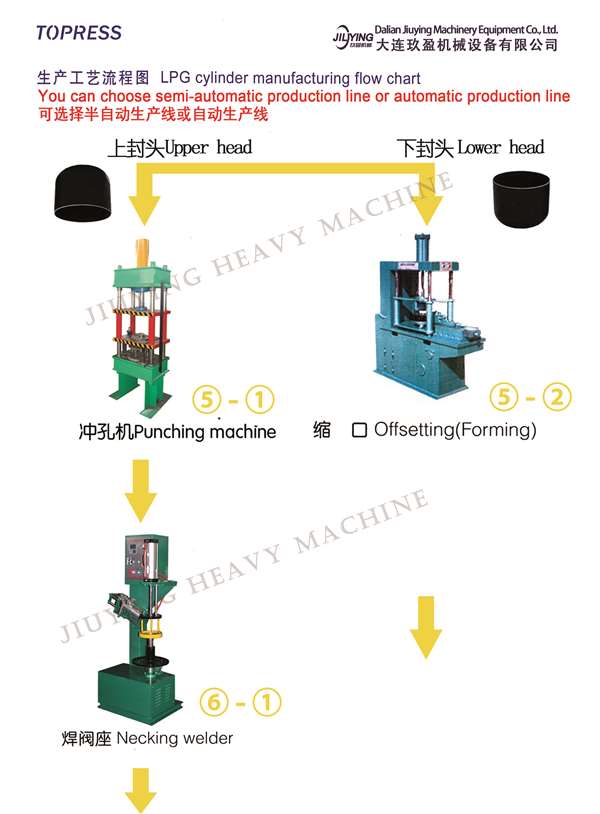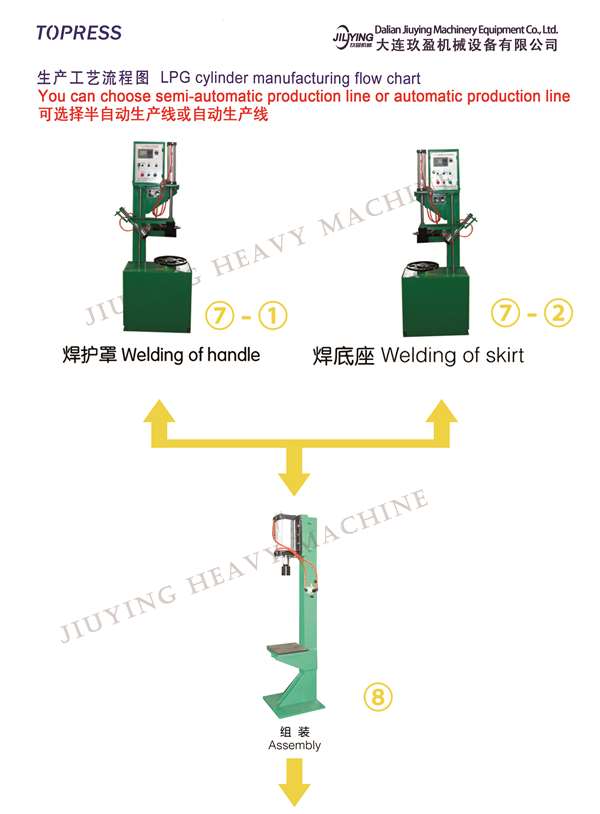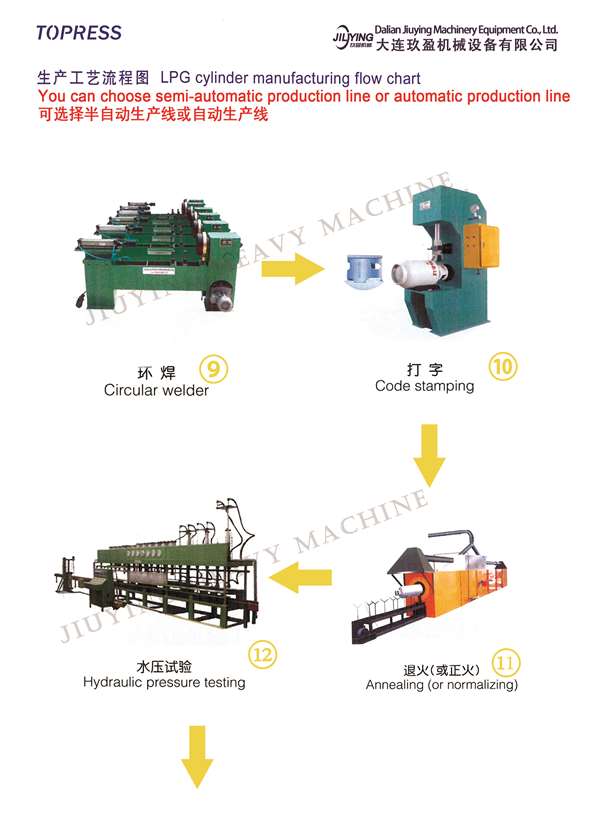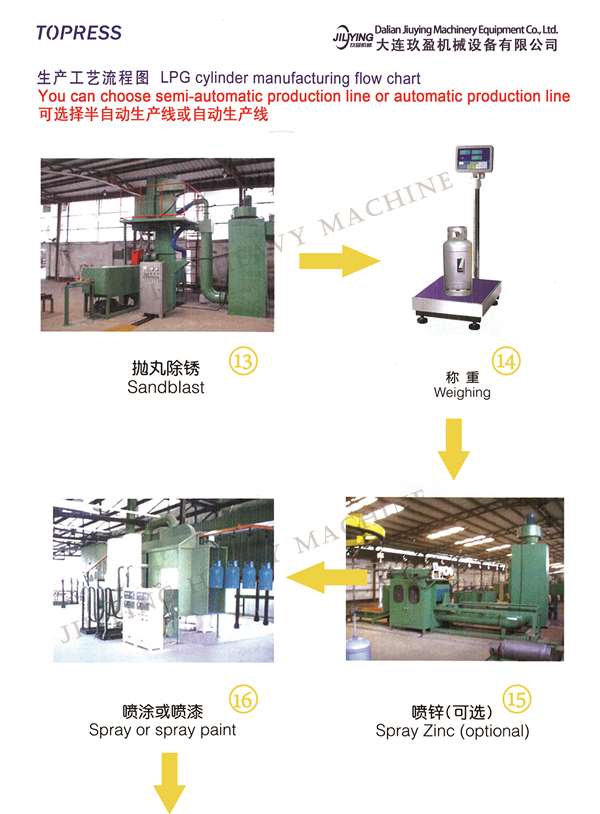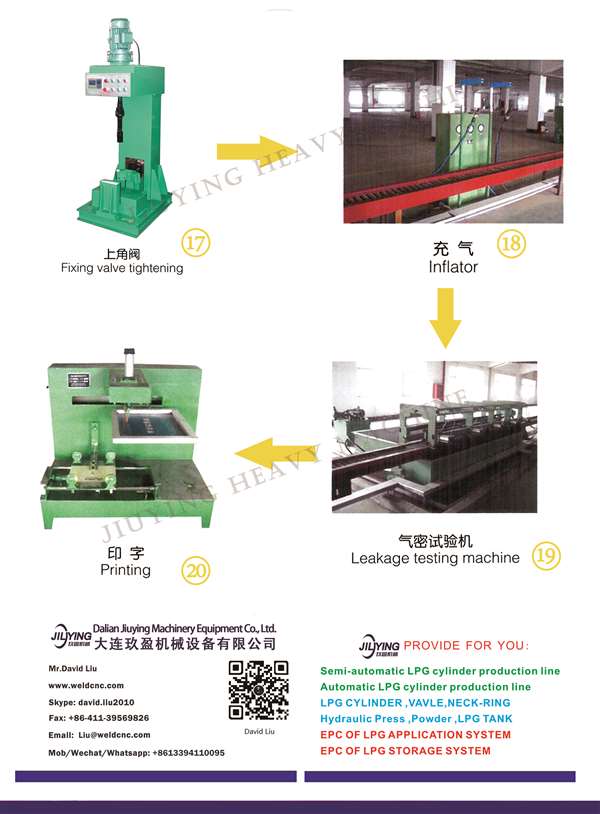 Jiuying production line list

If you have other production line requirements, you can also contact us directly for consultation.