Complete cylinder girth automatic welding. To ensure concentricity, uniform forming, good appearance, weld penetration and weld width meet the technological requirements, the clamping is convenient. SAW/MIG/MAG welding process; complete in one time welding.
Mainly use for tank, cylinder, pipe and flange welding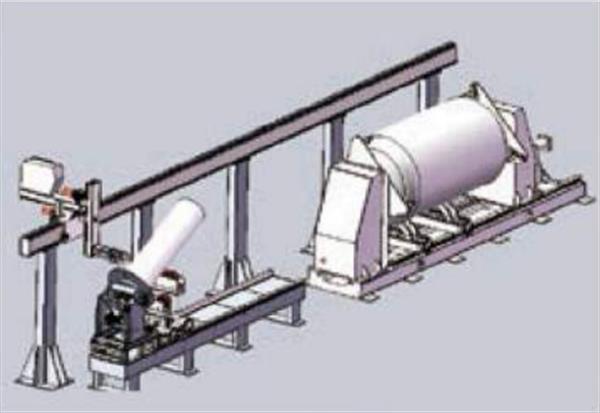 Circular seam welding machine of electric water heater production line Feature
♦The welding torch is fixed; the work piece rotating, welding position is horizontal
♦The work piece rotation is driven by clamping, roller bearing bracket
♦The torch is adjustable along the longitudinal beam, adaptable to various welding
♦Machine is PLC control, the work piece rotation adopts AC servo motor speed control, stepless adjustable, improve equipment reliability.
♦The form and parameters of welding can be preset, storing and transferring. Through touch screen human-machine interface can easily change the parameter and state transition.
♦The torch can be adjusted up and down, left and right, dip angle, in order to meet the welding requirements.