Main technical performance and characteristics of Hydraulic Press Solar/electric Water Heater Production Line:
1. Choice of working methods:
There are two working specifications of adjustment and semi-automatic (single cycle).
There are two molding methods: constant pressure molding and constant process molding.
2. Hydraulic cushion work options: there are three function options of ejecting, not ejecting, and stretching.
The upper beam, the joint between the sliding block and the oil cylinder are all equipped with oil-retaining measures.
The low-pressure and large-diameter pipelines of the hydraulic system have flexible joints for vibration isolation. The pipelines with a diameter of 32 or more are connected by flanges, which have good shock resistance and leakage resistance.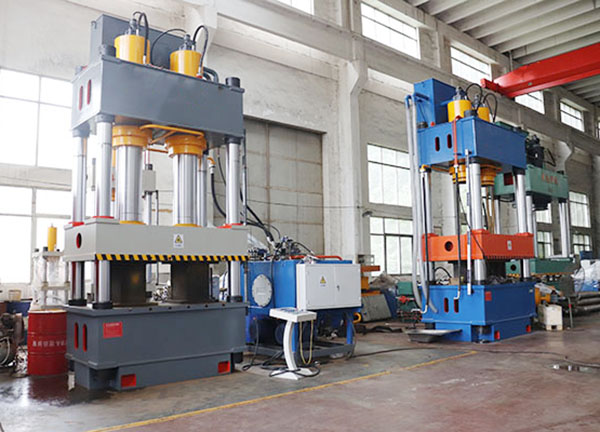 Hydraulic Press Solar/electric Water Heater Production Line Performance characteristics:
Computer optimized structure design, four-column structure is simple, economical and practical; the frame structure has good rigidity, high precision, and strong anti-eccentric load ability.
The hydraulic control adopts the cartridge type basic system, which has reliable action, long service life, small hydraulic shock, and reduces connecting pipes and leakage points.
The electrical system controlled by imported PLc is compact, sensitive, reliable and flexible; the relay control system is reliable in operation, intuitive in action, and easy to maintain.
Through the selection of the operation panel, not only can the two molding processes of fixed stroke and constant pressure be realized, but also three process working cycles of pad, no pad and ejector can be realized.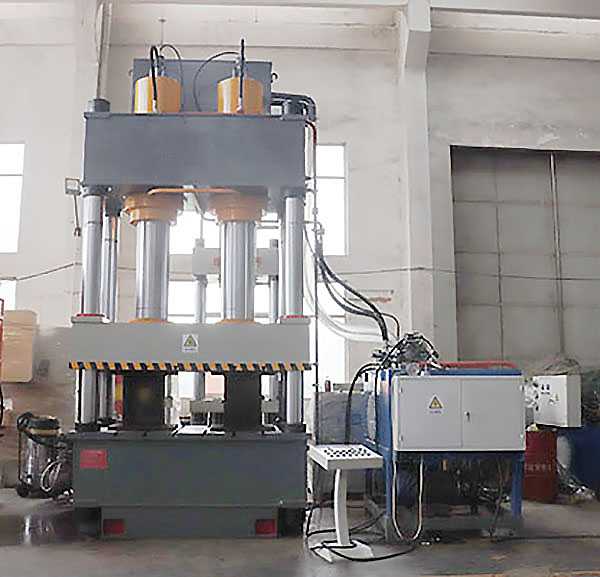 Hydraulic Press Solar/electric Water Heater Production Line Applicable fields:
This series of hydraulic presses are suitable for various stamping processes such as secondary stretch forming, bending, forming, blanking, and flanging of metal sheets to meet the pressing of multi-planar and complex structures. It is especially suitable for the following fields.
Auto parts: body cover, brake pads, fuel tank, chassis, axle housing, bumper;
Household appliances: washing machine parts, rice cooker parts: TV parts, refrigerator parts, etc.;
Kitchen appliances: sinks, pots, stainless steel appliances, other containers;
Others: tractors, motorcycles, aerospace, aviation.
Hydraulic Press Solar/electric Water Heater Production Line Optional accessories:
● Slider proportional speed control device
● Hydraulic cushion proportional pressure regulating device
● Light curtain safety protection device
● Oil heating or cooling device
● Mold protection device
● Displacement sensing device
● Die change trolley
● Touch-type industrial display
● Punching device (hydraulic or mechanical)
● Floating rails and rolling brackets for mold change
● Power socket
● Mould lighting
● Non-recyclable computer program-controlled guide rail lubrication device
● Mold quick clamping mechanism
Other hydraulic presses